[

OUR SERVICES

]
What We Do
Have a look at our tailored services you can choose from.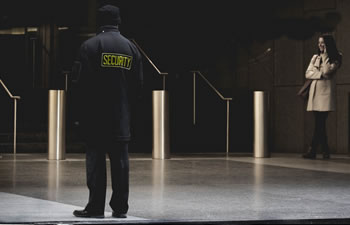 Meet our unarmed special security guard trained to secure places from threats, suspicions, or any unpleasant activity — all without carrying a single weapon.
Our unarmed guard is always on the eye for any suspicious activity to act early on. They look out for people's flow, and maintain the peace of the place they're assigned to.
They are trained to respond quicker in emergencies, be vigilant, and keep a sharp eye on every detail.
Because they often need to interact with people, so they're armed with the best communication skills, too.
Here are our unarmed security services that include:
Vehicle or foot patrol to cover the whole area, and clear it from any possible security threats.
Monitor CCTV cameras to look out for unlawful activities such as theft or vandalism.
In any emergency case, they report immediately to the relevant department, such as Police or Firefighters.
Respond to any emergency alarm, and act accordingly to maintain peace, and secure the site and people.
Maintain the sense of security at the property or construction area, daily reporting of every activity, and escorting of guests safely.
Our armed security guards are trained to carry and use multiple weapons in dire situations to protect properties and save lives.
A guard with a gun is what you need in times where the danger of theft, vandalism, robbery, or any criminal activity is immense.
You don't want to risk the property or construction area to be destroyed or people to be sabotaged.
Say hello to our armed security guard ready to do everything to protect your properties and lives. Fearless, resilient, vigilant, sharp, and committed — is what we call them. They're trained like special forces to put you out of danger when you need them the most.
Here's what our Armed Security guards will do:
Protect properties or institutions that are at the risk of robbery, theft, destruction, or graffiti. Such as Churches, Offices, Buildings, Warehouses, Schools, or Airport.
Manage and secure private events where the chances of violence, attacks, or robbery might be big. Such as trade shows, auctions, sports events, parties, or any special event.
Being proactive, our guards will recognize the suspects or threats early on as they're trained to do so.
It is difficult to manage a huge crowd of people at strikes. But, not for Cornerstone Protective Services's Armed Security guards. The guards will maintain the peace, watch out for unlawful activities, and prevent violence.
Event Security — something that is needed for your peace of mind to protect your guests, keep the smooth flow of the concert, and maintain its charm.
Sometimes crowded places can get cheeky. It becomes easier for any unwanted person to intrude. And the worst of all: those concerts are an easy target for robbers and crooks.
However, Cornerstone Protective Service special event guards got you all secured.
Meet our special event security guards that are equipped with the tactics to handle every type of event's security. They familiarize themselves with the place first, keep track of the whole event (even the tiniest details), and detect any unwanted environment early on. They're good at the talking game, master at combat skills, and best at following the directions.
Here are the services that event security covers:
Maintain order of any event or concerts such as Auctions, Shows, Sports Events, or any other special concert.
Escorting guests or attendees to the gates safely, especially, when the situation gets rowdy after alcohol consumption.
Keeping unwanted persons out of the site.
Reporting of every detail.
Keeping the audience in control when the chances of fights break out.
Protect your inventory from thefts and robbery with our especially trained Loss Prevention security guards.
Whether it's the retail store or a warehouse — keeping an eye on the possible threats is vital to prevent losses. Threats can be anywhere. A passing passenger can be a theft, a shopper may attempt stealing a valuable item, or even an employee can be a reason for your losses in revenue.
But, consider yourself secure because you have a proactive solution: Cornerstone Protective Services.
Our skilled loss prevention security guards will watch out for every suspicious activity in your store or warehouse. They are trained for months to catch a criminal attempt beforehand, so you score nothing to lose.
Here's what's included in the loss prevention services:
Prevention of shoplifting thefts in retail stores, shopping malls, or warehouses by patrolling.
Monitoring of CCTV cameras to catch the culprit before it attempts stealing or robbery.
Reviewing inventory or stocks, and submitting daily reporting.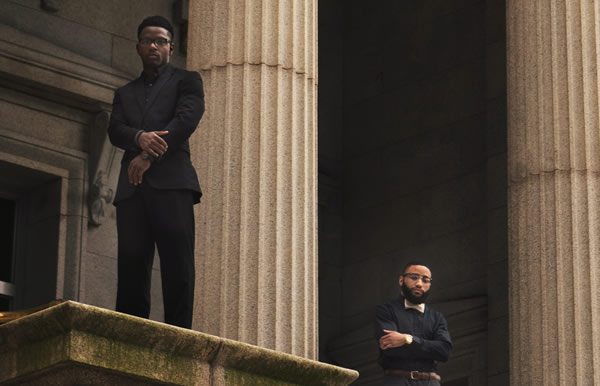 An undercover security guard is often savvier than a guard with a uniform. It tricks threats, and those security threats can be handled with the neat clothes.
These guards are especially trained to secure properties and protect people, while being completely anonymous about their jobs. But they are, at the same time, in touch with the patrolling uniform guards' team to report and catch criminals as an early bird.
And our undercover security guards are not less different.
Whether you need a plain cloth security guard for preventing shoplifting theft, managing a special security task, or you need an undercover guard to protect a celebrity — we got you all secured.
Here's what our undercover guards specialize in:
Loss prevention at warehouses, shopping malls, or retail stores.
Maintaining peace and order in large crowds, while being ambiguous, and collaborating with uniformed guards.
Escorting special guests or attendees at parties, shows, concerts, auctions.
Alleviating risks and managing a site's or area's security without coming in notice.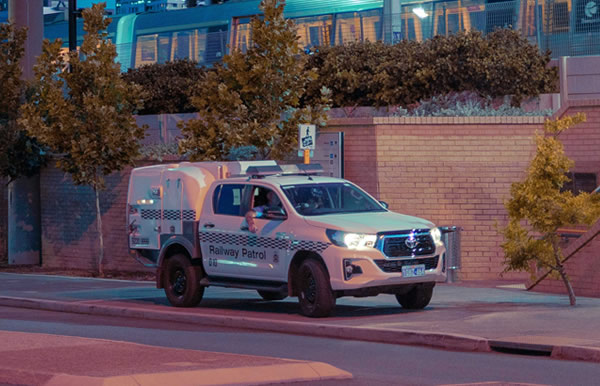 Mobile patrol security secures larger areas in less time. Having a security vehicle speeding around with guards, on a desired location, adds a sense of protection, and a sense of fear to the possible threat.
Office buildings, factories, giant shopping malls, or big construction sites need patrolling officers on mobiles to reach from one place to another immediately.
And our mobile patrol officers are crackerjacks when it comes to securing properties on patrolling.
Sharp, quick-responding, vigilant to tireless duty hours and physically shredded — we train them to be the best men in town.
Here's what we cover in Mobile Patrolling Security services:
Patrolling on sites throughout the duty hours to maintain sharp security.
Scheduled log in and log out as per your requirement.
Prevention of thefts, robbery, graffiti, and vandalism on sites.
Escorting and giving workers and guests safe-walks.
[

OUR FOCUS AREAS

]
Industries We Serve In
We serve in the following industries, with armed, unarmed, patrol, standing, and undercover security guards. Discover below.
Construction sites are always at the risk of theft and vandalism. With daily working, it's impossible to move your equipment to a safe space every day. Therefore, construction sites are an open target for graffiti, stealing of expensive equipment, breaking of windows, and quashing of buildings.
Plus, with so many workers, there's a big chance that the fights may break out.
However, not if you've Cornerstone Protective Services's security guards on board.
Our guards are always on patrol on the construction sites. They'll manage conflicts, save your expensive equipment, and prevent any unwanted persons from entering the site…let alone damaging it.
Our guards will:
Secure the entrance gate
Greet contractors and visitors
Log in and Log out vehicles and deliveries
Patrol the area
Respond to emergencies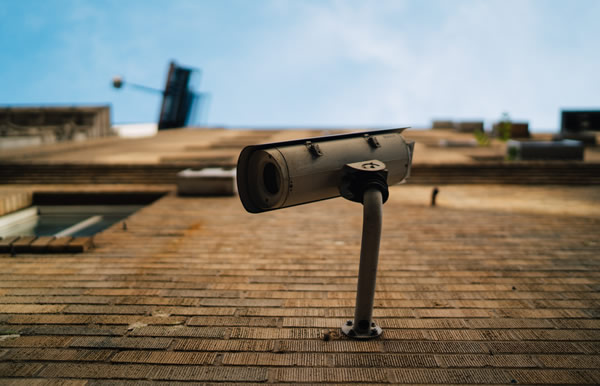 Your property is valuable. Protecting it is wiser than risking it.
Properties with no security cameras, no patrolling, and no static guards are a sweet-treat for criminals hunting to fill their bags with cashola. You sure don't want your property to be treated as an open-invitation to the crooks, right?
And security is especially crucial if you own a place in an immensely risky area.
No troubles. We'll design customized property management security services…for you.
Our security guards, armed or unarmed, are ready at your service to protect your homes or commercial properties from being bamboozled with crimes.
Our guards will:
Access Control
Respond to emergency Alarms
Monitor CCTV cameras
Report Daily Activity
Give First Aid
Give Golf Cart Services
Control Graffiti
Lock Fitness Centers
Lock Laundry Facilities
Lock Pool Area
Reinforce Parking
Patrol Property
Control Trash
Prevent Vandalism
Protection of hospitals and hotels, and maintaining the delicacy of the environment is crucial.
You see, hotels are vast; having big hallways, wide swimming pools, guests always coming in and out, staff always doing paperwork. And therefore, hotels are a target of robbery, and a home to immediate emergencies.
And in the same way, when it comes to hospitals, it is imperative to respond to emergency alarms quickly, maintain order in public, encourage parking, and patrol around the sidewalks to keep the environment smooth.
And, who keeps checking on all of those tasks? A security guard.
Here's what Cornerstone Protective Services's security will do:
Alarm Monitoring
Concierge Services
Fire Watch
First Aid
Patrol on Mobile & Foot
Parking Enforcement
Quick Response to Emergencies
[

OUR CLIENTELE

]
Who Do We Give Security To?
Everyone. Get in touch with us if you need security services for:
Airport Security
Apartments/HOA
Business Parks
Education Institutions
Hotels/Motels
Shopping Centers
Medical Centers/Hospitals
Churches
Clinics
Clubs
Financial Institutions
Office Buildings
Parade Security
Public Transportation
Residential Security
Restaurants
Retail Stores
School Security
Warehouse Security
And more…
Providing Security, You Need A Zealous Team Having Multiple Years' Experience in the Field.
One size doesn't fit all when it comes to protecting properties and saving lives. We take drastic measures of your unique needs, and then provide thorough security, no matter what it takes.